Discover Calgary: The Ultimate Guide to Living in this Vibrant City
August 29, 2023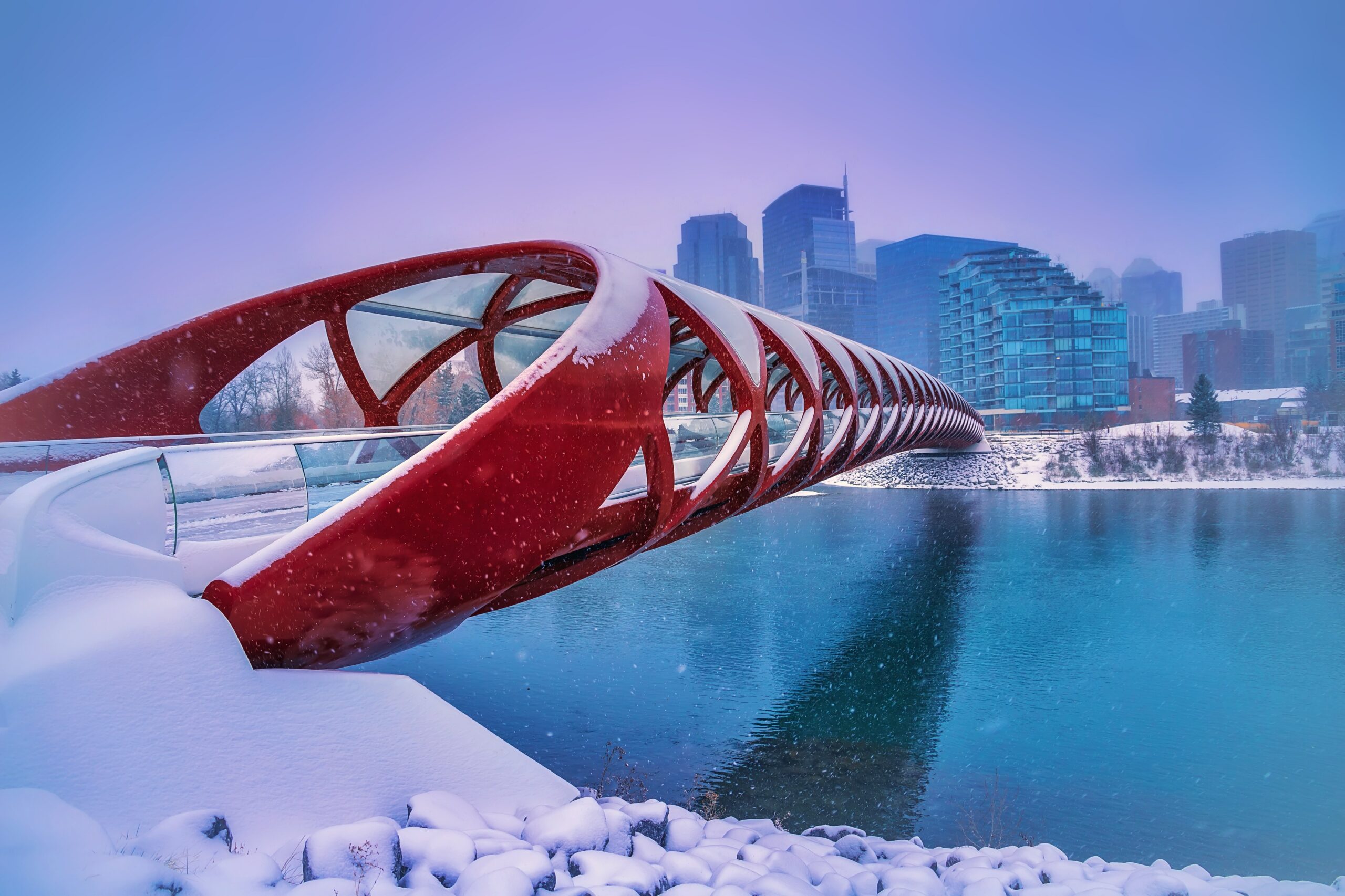 Calgary, located in the breathtaking province of Alberta, is a city that offers a unique blend of metropolitan amenities and natural beauty. With a population of over 1.5 million people, Calgary is the largest city in Alberta and the third-largest in Canada. This cosmopolitan city attracts individuals from all walks of life, creating a diverse and vibrant community.
Calgary's Population and Demographics
Calgary's population has been steadily growing over the years, making it a city full of opportunities and diversity. As of the latest census, over 1.5 million people call this winter wonderland home. The city has a relatively young population, with a median age of 36.2 years. This city is known for its multiculturalism, with a significant percentage of the population being immigrants from various countries. This diversity adds to the city's cultural richness and creates a welcoming atmosphere for newcomers.
Pros and Cons of Living in Calgary
Living in Calgary has its fair share of advantages and disadvantages. On the positive side, it offers a high standard of living and a strong economy. The city is home to numerous multinational corporations, providing ample job opportunities. The cost of living is relatively affordable compared to other major Canadian cities like Vancouver and Toronto. Additionally, Calgary boasts a low crime rate, making it a safe place to reside.
However, it's important to note that Calgary experiences harsh winters with cold temperatures and heavy snowfall. The city also faces occasional flooding due to its proximity to the Bow and Elbow rivers. Furthermore, the cost of housing in Calgary has been on the rise in recent years, making it a challenge for some individuals to find affordable accommodation.
Cost of Living in Calgary
The cost of living in Calgary is generally reasonable, especially when compared to other major cities in Canada. Housing prices can vary depending on the neighborhood, with downtown areas being more expensive than the suburbs. On average, a one-bedroom apartment in the city center can cost around $1,200 per month, while a similar apartment in the outskirts of Calgary can be rented for around $900. Other expenses, such as groceries and transportation, are also relatively affordable.
Neighborhoods
Calgary is divided into several unique neighborhoods, each with its own distinct character and charm. Downtown is the heart of the city, offering a bustling atmosphere with skyscrapers, shopping centers, and entertainment venues. Other popular neighborhoods include Kensington, with its trendy shops and cafes, and Inglewood, known for its artsy vibe and vibrant community.
If you prefer a quieter suburban lifestyle, communities like Bridgeland, Signal Hill, and Mahogany offer a family-friendly environment with parks, schools, and recreational facilities. No matter your preferences, Calgary has a neighborhood to suit your lifestyle.
Transportation in Calgary
Getting around is made easy by its efficient transportation system. The city has an extensive network of buses and trains operated by Calgary Transit. The CTrain, Calgary's light rail system, connects various neighborhoods and downtown, making commuting a breeze. Cycling enthusiasts can take advantage of the city's extensive bike paths and lanes, promoting a healthy and eco-friendly mode of transportation.
Education and Healthcare in Calgary
Calgary boasts excellent education and healthcare systems, making it an ideal place for families. The city is home to numerous top-rated schools and universities, offering a wide range of programs and courses. Additionally, Calgary is equipped with world-class healthcare facilities, ensuring residents have access to quality medical services.
Entertainment and Leisure Activities
Calgary offers a plethora of entertainment and leisure activities for residents to enjoy. The city is known for its vibrant arts and culture scene, with numerous galleries, theaters, and music venues showcasing local and international talent. Outdoor enthusiasts can explore the nearby Canadian Rockies, with opportunities for hiking, skiing, and camping just a short drive away. Calgary also hosts various festivals and events throughout the year, including the Calgary Stampede, which attracts millions of visitors annually.
Safety and Security
When it comes to safety and security, Calgary ranks among the safest cities in Canada. The city has a low crime rate, thanks to a dedicated police force and community programs aimed at promoting safety. Calgary residents can feel secure and enjoy a peaceful environment for themselves and their families.
The Calgary Job Market
Calgary's economy is diverse and robust, offering ample job opportunities across various sectors. The city is a major hub for the oil and gas industry, as well as the technology, finance, and healthcare sectors. Entrepreneurial spirit and supportive business environment make it an attractive destination for startups and small businesses. Whether you're an experienced professional or a recent graduate, Calgary's job market holds promise and possibilities.
Exploring the Outdoors
One of the greatest advantages of living in Calgary is its proximity to natural wonders. The Canadian Rockies are just a short drive away, providing breathtaking landscapes and outdoor activities year-round. From hiking in Banff National Park to skiing in Lake Louise, residents have endless opportunities to connect with nature and indulge in outdoor adventures.
Cultural and Culinary Scene
Calgary's cultural scene is vibrant and diverse, reflecting the city's multicultural population. The city hosts numerous festivals and events that celebrate various cultures, including the Calgary Folk Music Festival, Calgary International Film Festival, and GlobalFest, a multicultural fireworks festival. Additionally, there is a thriving culinary scene, offering a wide range of dining options from international cuisines to local delicacies.
Is Calgary a Good Place to Live?
In conclusion, Calgary is undeniably a great place to live. With its strong economy, affordable cost of living, and abundant recreational opportunities, the city offers a high quality of life. The friendly and welcoming community, coupled with excellent education and healthcare systems, make Calgary an ideal place to raise a family. Whether you're seeking career growth, adventure in the great outdoors, or a vibrant cultural scene, Calgary has something to offer everyone.
So, if you're contemplating a move or simply curious about life in Calgary, pack your bags and get ready to discover all that this vibrant city has to offer.
Conclusion
Calgary truly is a city that has it all. From its thriving economy and diverse population to its stunning natural surroundings and vibrant cultural scene, there is no shortage of reasons why living in Calgary is a great choice. So, next time you find yourself asking, "Is Calgary a good place to live?" the answer is a resounding yes. Don't miss out on the opportunity to experience the best that this vibrant city has to offer. Start planning your move to Calgary today and embark on an exciting new chapter of your life.
Contact Canada GMC Today
Your Immigration Process Starts Here!