Experience the Vibrant Lifestyle of Vancouver, Canada: Top Reasons to Make the Move
August 28, 2023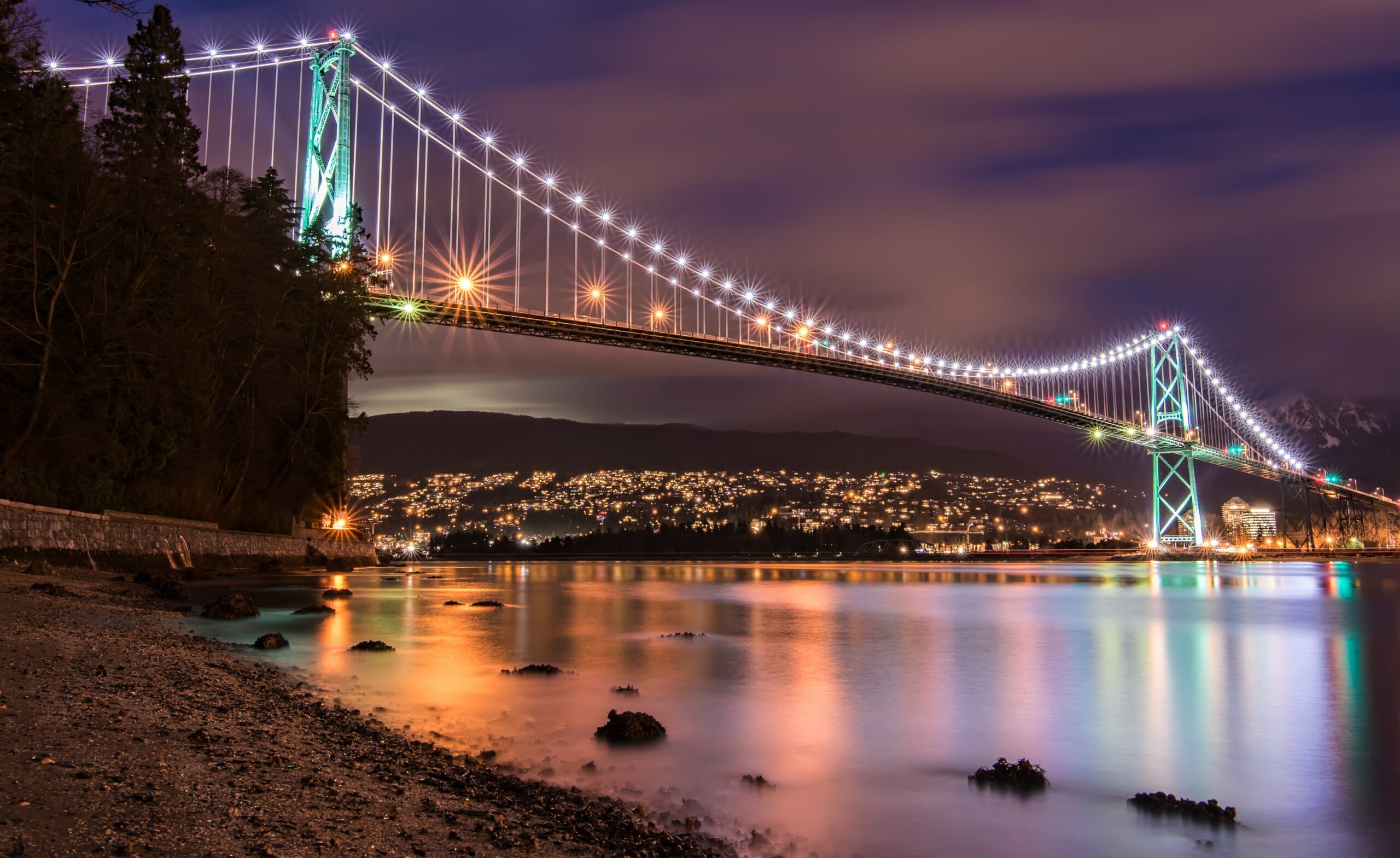 As someone who has had the privilege of calling Vancouver, Canada home for several years, I can confidently say that this city offers a vibrant lifestyle like no other. Situated on the west coast of Canada, Vancouver is a bustling metropolis surrounded by breathtaking natural beauty. In this article, I will take you on a journey through the many reasons why Vancouver is the perfect place to live. From its vibrant city life and abundance of outdoor activities, to its rich cultural diversity and top-notch attractions, Vancouver truly has it all.
Vibrant City Life in Vancouver
When it comes to city living, Vancouver has it all. The city is home to a thriving arts and entertainment scene, with numerous theaters, music venues, and art galleries to explore. Whether you're into live theater performances, indie music concerts, or contemporary art exhibitions, Vancouver has something to offer for every taste.
Not only that, but Vancouver is also known for its lively nightlife. From trendy bars and clubs in the downtown area to cozy pubs and lounges in the neighborhoods, there is always something happening after the sun goes down. Whether you're looking for a night of dancing or a quiet evening sipping cocktails, Vancouver has a vibrant nightlife scene that caters to all preferences.
Natural Beauty and Outdoor Activities
One of the biggest draws is its stunning natural beauty. Surrounded by mountains, forests, and the Pacific Ocean, the city offers endless opportunities for outdoor enthusiasts. Whether you enjoy hiking, skiing, kayaking, or simply taking a leisurely stroll along the seawall, Vancouver has it all.
Stanley Park, located in the heart of the city, is a must-visit for nature lovers. Spanning over 1,000 acres, this urban oasis offers lush greenery, beautiful beaches, and scenic walking and cycling paths. From here, you can also catch a ferry to explore the nearby picturesque Granville Island, known for its vibrant market and artistic community.
Cultural Diversity and Events in Vancouver
Moreover it is a melting pot of cultures, with a rich tapestry of ethnic communities that contribute to the city's diverse and inclusive atmosphere. From Chinatown to Little India, you can immerse yourself in various cultural experiences without leaving the city limits.
Throughout the year, Vancouver hosts a multitude of cultural events and festivals that celebrate the city's diversity. The Vancouver International Jazz Festival, Vancouver Folk Music Festival, and Vancouver Pride Parade are just a few examples of the vibrant events that take place annually. These events not only showcase the talents of local artists but also bring communities together, fostering a sense of unity and belonging.
Top Attractions and Things to Do in Vancouver
When it comes to attractions, Vancouver has something to suit every interest. The iconic Capilano Suspension Bridge offers a thrilling experience as you walk above the treetops, while the Vancouver Aquarium allows you to get up close and personal with marine life. For a taste of history and culture, the Museum of Anthropology at the University of British Columbia showcases indigenous art and artifacts.
No visit to Vancouver is complete without exploring the city's famous neighborhoods. From the trendy boutiques and cafes of Gastown to the colorful streets of Commercial Drive, each neighborhood has its own unique character and charm. Make sure to also take a stroll along Robson Street, known for its high-end shopping and vibrant atmosphere.
Exploring the Local Food and Drink Scene
Vancouver is a food lover's paradise, with a diverse culinary scene that reflects the multicultural makeup of the city. From farm-to-table restaurants to bustling food markets, there is something to satisfy every palate.
Granville Island Public Market is a must-visit for food enthusiasts. Here, you can browse through stalls filled with fresh produce, artisanal cheeses, and local seafood. Don't forget to try some of the delicious street food on offer, such as the famous Japadog, a Japanese-inspired hot dog topped with unique and delicious toppings.
For those who enjoy a good cup of coffee, Vancouver has a thriving coffee culture. You can find cozy cafes tucked away on every corner, serving up expertly brewed espresso and specialty drinks. Take a break from exploring the city and indulge in a cup of locally roasted coffee while people-watching.
Education and Job Opportunities
Vancouver is not only a great place to live but also offers excellent educational and job opportunities. The city is home to several world-renowned universities and colleges, providing a wide range of academic programs for students of all interests and backgrounds.
Furthermore, Vancouver's thriving economy offers a variety of job opportunities across various industries. From the booming tech sector to the film and television industry, there are plenty of options for those looking to build a successful career. The city is also known for its entrepreneurial spirit, making it an ideal place for startups and innovative ventures.
Real Estate and Cost of Living in Vancouver
While Vancouver offers an exceptional quality of life, it's important to note that the city has a relatively high cost of living. Real estate prices, in particular, can be quite steep. However, the city's diverse neighborhoods offer a range of housing options to suit different budgets.
It's worth exploring areas outside the downtown core, as these neighborhoods often offer more affordable housing options while still providing access to the city's amenities and attractions. Keep in mind that renting can be a more affordable option for those who are not ready to commit to purchasing property right away.
Moving: Tips and Resources
If you're considering making the move to Vancouver, there are a few things to keep in mind. Firstly, it's important to familiarize yourself with the city's immigration requirements and process. The Government of Canada's official website provides detailed information on visas, permits, and other immigration-related matters.
Additionally, it can be helpful to connect with local resources and communities to make your transition smoother. Online forums and social media groups dedicated to Vancouver expats can provide valuable insights and advice. It's also a good idea to visit the city before making a final decision, to get a firsthand experience of what it's like to live in Vancouver.
Why Vancouver is the Perfect Place to Live
In conclusion, Vancouver offers a vibrant lifestyle that combines the best of city living and natural beauty. Whether you're exploring the city's diverse neighborhoods, immersing yourself in its rich cultural scene, or enjoying the great outdoors, Vancouver has something for everyone. With excellent educational and job opportunities, a thriving food and drink scene, and a welcoming and inclusive community, it's no wonder that Vancouver is consistently ranked as one of the best places to live in the world. So, why wait? Experience the vibrant lifestyle of Vancouver for yourself and make the move today!
Ready to experience the vibrant lifestyle of Vancouver, Canada? Start planning your move today and discover all that this incredible city has to offer! Contact Canada GMC and Make the Move Today.
Your Immigration Process Starts Here!