The Federal Skilled Trades Program: Your Path to Canada
October 4, 2023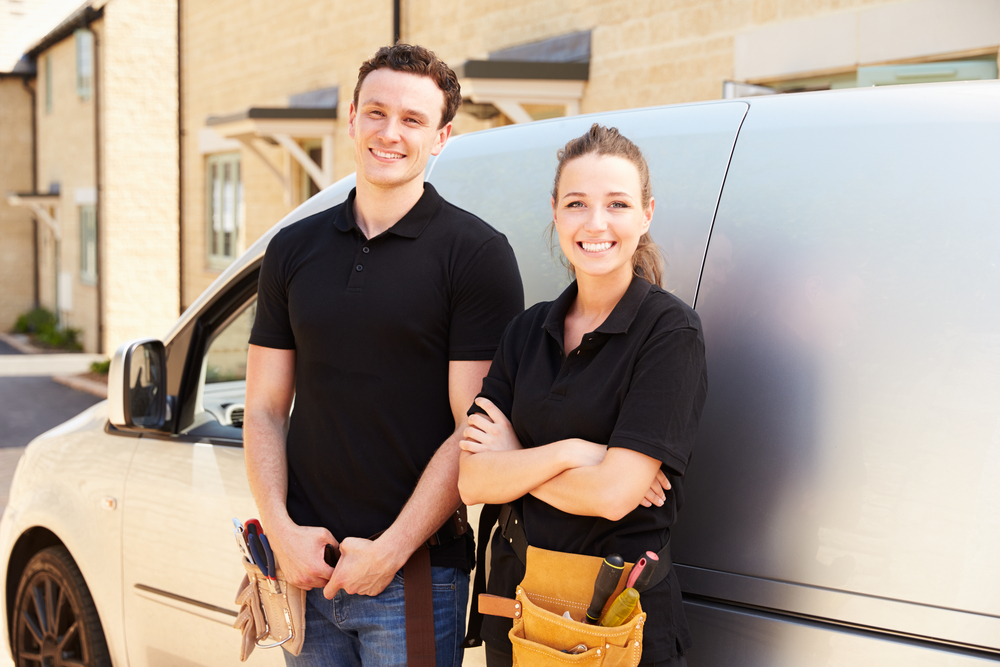 Are you a skilled trades worker looking to make Canada your new home? If so, the Federal Skilled Trades Program could be your ticket to a rewarding life in the Great White North. Designed to address Canada's shortage of skilled tradespeople, this immigration program offers numerous advantages. This comprehensive guide will delve into the program's eligibility criteria, benefits, application process, and other essential details.
Eligibility Criteria for the Federal Skilled Trades Program
Before embarking on your journey to Canada, you must meet specific eligibility criteria. Firstly, securing a full-time job offer in one of the eligible skilled trades from a Canadian employer is a must. Additionally, you need at least two years of full-time work experience in your skilled trade within the five years before your application. Proficiency in either English or French, as per Canadian Language Benchmark (CLB) or Niveaux de compétence linguistique canadiens (NCLC) standards, is essential. Lastly, meeting the minimum education or training requirements for your trade is necessary.
Benefits of the Federal Skilled Trades Program
The Federal Skilled Trades Program extends an array of benefits to skilled trades workers who successfully immigrate to Canada. Firstly, it provides a faster pathway to permanent residency compared to other immigration programs. Once you obtain permanent residence through this program, you'll have the right to live and work anywhere in Canada. Moreover, as a permanent resident, you'll gain access to social benefits such as healthcare and education. The program also allows for family reunification, meaning you can sponsor your spouse or common-law partner and dependent children to join you in Canada.
Job Opportunities for Skilled Trades Workers in Canada
Canada boasts abundant job opportunities for skilled trades workers across various sectors. With a growing economy and an aging workforce, the demand for skilled tradespeople is high. Industries such as construction, manufacturing, transportation, and services are actively seeking skilled workers to fill positions. As a skilled tradesperson, you can find employment in occupations such as electrician, plumber, carpenter, welder, and automotive technician, among others. These roles offer competitive salaries and ample opportunities for career growth and development.
How to Apply for the FSTP
Applying for the Federal Skilled Trades Program necessitates meticulous preparation and attention to detail. Here are the essential steps:
Create an Online Account: Start by creating an online account with the Immigration, Refugees, and Citizenship Canada (IRCC) website.

Complete the Application Form: Fill out the application form, providing details about your background, work experience, education, language proficiency, and other pertinent information.

Gather Supporting Documents: Compile supporting documents such as proof of work experience, educational certificates, language test results, and a job offer letter. Ensure all information is accurate and up-to-date.
Tips for a Successful Application
At Canada GMC, we understand that applying for a visa, particularly the Federal Skilled Trades Program, can be a complex journey. That's why we've curated a set of invaluable tips to ensure your application stands out and leads to a successful outcome:
Expert Guidance: Our team of immigration experts provides you with a deep understanding of the Federal Skilled Trades Program's eligibility criteria. We'll meticulously review your qualifications to confirm that you meet all requirements, leaving no room for uncertainty.

Document Preparation: We know the importance of meticulous document preparation. Our assistance ensures you gather all necessary documents well in advance, preventing potential delays that could jeopardize your application's success.

Precision in Application: Crafting a clear and concise application form is crucial. We guide you in presenting your information in the most compelling and error-free manner, enhancing your chances of approval.

Professional Consultation: When in doubt, turn to us. Our experts are just a click or call away, ready to address any uncertainties you may have about the application process. Whether it's eligibility concerns or clarifications on documentation, we provide timely and accurate guidance.
Canada GMC is your pivotal and priceless resource on your journey to securing a Canadian visa. With our expertise by your side, your path to success becomes clearer and more attainable. Don't leave your future to chance; trust the professionals at Canada GMC to guide you every step of the way.
Support Services for Federal Skilled Trades Program Applicants
The Canadian government offers various support services to assist applicants throughout the application process and their settlement in Canada. These services include:
Comprehensive information and resources are available on the IRCC website, including application forms, eligibility guides, and frequently asked questions.
Settlement agencies and immigrant-serving organizations provide support services such as language training, job search assistance, and orientation programs. Utilize these services to ensure a smooth transition to life in Canada.
What Federal Skilled Trades Program Holders Can Expect
As a holder of the Federal Skilled Trades Program, you can anticipate a host of benefits and opportunities in Canada:
The security and stability of permanent residency, allow you to build a life in one of the most welcoming and diverse countries in the world.
Access to social benefits, including healthcare coverage through the Canadian public health system.
The ability to work in any province or territory in Canada with the same rights and protections as Canadian citizens.
The opportunity to contribute to the Canadian economy and create a prosperous future for yourself and your family with your skills and experience.
Comparing the FSTP with Other Immigration Programs
When considering Canadian immigration, it's crucial to compare the Federal Skilled Trades Program (FSTP) with alternative pathways:
Federal Skilled Worker Program (FSWP): Designed for those in managerial, professional, or technical roles. Eligibility factors include education, work experience, language skills, and adaptability. It offers permanent residency.

Canadian Experience Class (CEC): Ideal if you have at least one year of skilled work experience in Canada within the last three years. CEC prioritizes individuals who have integrated into Canadian communities.

Provincial Nominee Programs (PNPs): Managed by provinces and territories, PNPs target various professions and skill sets. They allow nominations based on local economic needs, enhancing your permanent residency prospects.
In summary, while FSTP suits skilled trades workers, evaluating other programs aligning with your skills and goals is vital. Thorough research and possibly professional advice can guide your choice of the ideal Canadian immigration pathway.
Conclusion: Is the Federal Skilled Trades Program Right for You?
The Federal Skilled Trades Program opens doors to a multitude of benefits and opportunities for skilled trades workers seeking to immigrate to Canada. From faster pathways to permanent residency to abundant job opportunities, this program can pave the way for a successful career and a fulfilling life in Canada. However, it's crucial to carefully evaluate your eligibility and consider other immigration programs before making a decision. If you believe the Federal Skilled Trades Program aligns with your skills and aspirations, seek professional guidance and start the application process. Contact Canada GMC today to explore your options and take the first step towards a brighter future in Canada.
Your Immigration Process Starts Here!