Why Toronto Should Be Your Next Home: Unveiling the Hidden Gems and Landmarks of the City
August 28, 2023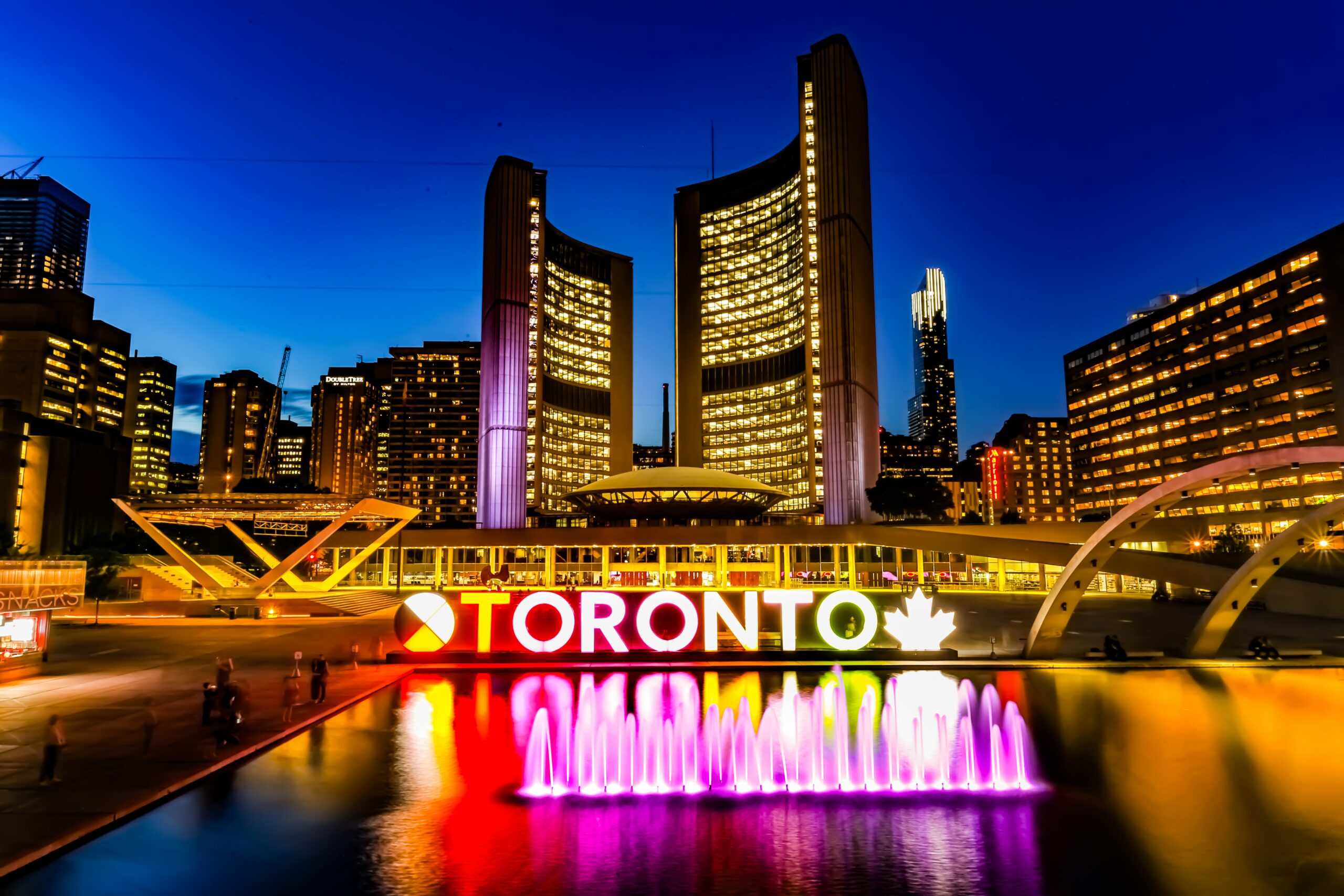 Toronto, the largest city in Canada, is a vibrant and diverse metropolis that offers a unique blend of cultures, attractions, and experiences. As a melting pot of different ethnicities, Toronto boasts a rich multicultural heritage that is reflected in its architecture, cuisine, and festivals. Whether you are a history buff, a food enthusiast, a nature lover, or an art connoisseur, Toronto has something to offer for everyone. In this article, we will delve into the hidden gems and landmarks of this magnificent city, uncovering its secrets and showcasing why Toronto should be your next home.
Top Attractions in Toronto
When visiting Toronto, there are several must-see attractions that should be on the top of your list. One such attraction is the iconic CN Tower, which offers breathtaking panoramic views of the city from its observation deck. This architectural marvel stands tall at 553 meters and is one of the tallest freestanding structures in the world. Another popular spot is the Royal Ontario Museum, which houses an extensive collection of art, culture, and natural history exhibits. The museum's unique architecture itself is worth admiring.
For those interested in exploring Toronto's waterfront, a visit to the Harbourfront Centre is a must. This vibrant cultural hub hosts various events, concerts, and exhibitions throughout the year. You can also take a stroll along the Toronto Islands, a group of small islands located just off the city's coast. These islands offer stunning views of the skyline and provide a peaceful escape from the hustle and bustle of the city.
Exploring the Hidden Gems of Toronto
While the top attractions in Toronto are undoubtedly worth a visit, the city also has a plethora of hidden gems waiting to be discovered. One such gem is Kensington Market, a bohemian neighborhood known for its eclectic mix of vintage shops, trendy cafes, and vibrant street art. Here, you can immerse yourself in the local culture and indulge in delicious international cuisine.
Another hidden gem is the Distillery District, a pedestrian-only village that was once a large whiskey distillery. Today, this historic site is home to art galleries, boutiques, and restaurants, making it the perfect place to spend an afternoon exploring. Don't forget to try some locally produced craft beer or spirits while you're there.
Must-See Landmarks
Toronto is dotted with landmarks that not only showcase the city's history but also serve as iconic symbols of its identity. One such landmark is Casa Loma, a majestic castle that transports you back in time to the early 20th century. This grand mansion features stunning architecture, beautiful gardens, and even secret tunnels.
Another notable landmark is the St. Lawrence Market, one of the oldest and largest food markets in the world. Here, you can browse through a variety of fresh produce, meats, cheeses, and baked goods. It's a food lover's paradise and a great place to experience the city's culinary offerings.
Unique Experiences in Toronto
In addition to its attractions and landmarks, Toronto offers a range of unique experiences that you won't find anywhere else. One such experience is attending a live performance at the famous Ed Mirvish Theatre, which showcases Broadway-style musicals and plays. The theater's stunning architecture and world-class performances make for an unforgettable evening.
For adventure seekers, a visit to the EdgeWalk at the CN Tower is a must. This thrilling attraction allows you to walk on the edge of the tower's main pod, suspended 356 meters above the ground. It's a heart-pumping experience that offers unparalleled views of the city.
Cultural and Historical Sites
Toronto is steeped in history and culture, with numerous sites that highlight its rich heritage. One such site is Fort York National Historic Site, which preserves the history of the city's early military fortifications. Exploring the grounds and buildings of Fort York provides a fascinating glimpse into Toronto's past.
The Aga Khan Museum is another cultural gem in Toronto, showcasing Islamic art and heritage from around the world. The museum's stunning architecture and thought-provoking exhibits offer a unique perspective on Islamic culture and history.
Outdoor Activities in Toronto
For those who enjoy spending time in nature, Toronto offers plenty of outdoor activities to keep you entertained. High Park, the city's largest public park, is a lush oasis that features walking trails, picnic areas, and even a zoo. During the cherry blossom season in spring, the park is transformed into a breathtaking sea of pink flowers.
If you're looking for a more adventurous outdoor experience, head to the Toronto Islands. Here, you can rent a bike, go kayaking, or simply relax on one of the picturesque beaches. The islands offer a tranquil escape from the city and provide stunning views of the skyline.
Shopping and Dining
When it comes to shopping and dining, Toronto is a paradise for enthusiasts. The city is home to numerous shopping districts, each with its own unique charm. The Queen Street West neighborhood is known for its trendy boutiques, independent shops, and vibrant street art. It's the perfect place to find one-of-a-kind fashion pieces and unique souvenirs.
In terms of dining, Toronto offers a diverse range of culinary experiences. From international cuisine to local delicacies, there's something to satisfy every palate. Don't miss out on trying the city's famous peameal bacon sandwich or exploring the vibrant food scene in the city's various ethnic neighborhoods.
Planning Your Visit
If you're considering visiting Toronto, it's important to plan your trip in advance to make the most of your time in the city. Start by deciding when to visit, keeping in mind that the summer months are the busiest and offer the most favorable weather. Next, research and book accommodations that suit your preferences and budget. Toronto offers a range of options, from luxury hotels to budget-friendly hostels.
Once you've arrived in the city, familiarize yourself with the public transportation system, as it's an efficient way to get around. Consider purchasing a Toronto CityPASS, which grants you access to several of the city's top attractions at a discounted price. Finally, don't forget to check out local events and festivals that may be taking place during your visit, as they provide a unique glimpse into Toronto's vibrant culture.
Why Toronto should be your next home
Toronto truly has something for everyone. From its top attractions and hidden gems to its landmarks and unique experiences, the city offers a wealth of opportunities to explore, learn, and enjoy. Its vibrant culture, rich history, and diverse culinary scene make it a captivating destination that will leave a lasting impression. Whether you're planning a short visit or considering making Toronto your next home, you can be sure that this city will welcome you with open arms and provide you with unforgettable memories. So pack your bags and embark on a journey to discover the hidden gems and landmarks of Toronto – you won't be disappointed.
Ready to explore Toronto's hidden gems and landmarks? Start planning your trip today and experience the vibrant culture and diverse experiences that this magnificent city has to offer. Contact Canada GMC to make Toronto Your New Home.
Your Immigration Process Starts Here!