Why Living in Montreal, Canada is the Perfect Choice for Your Next Chapter
August 30, 2023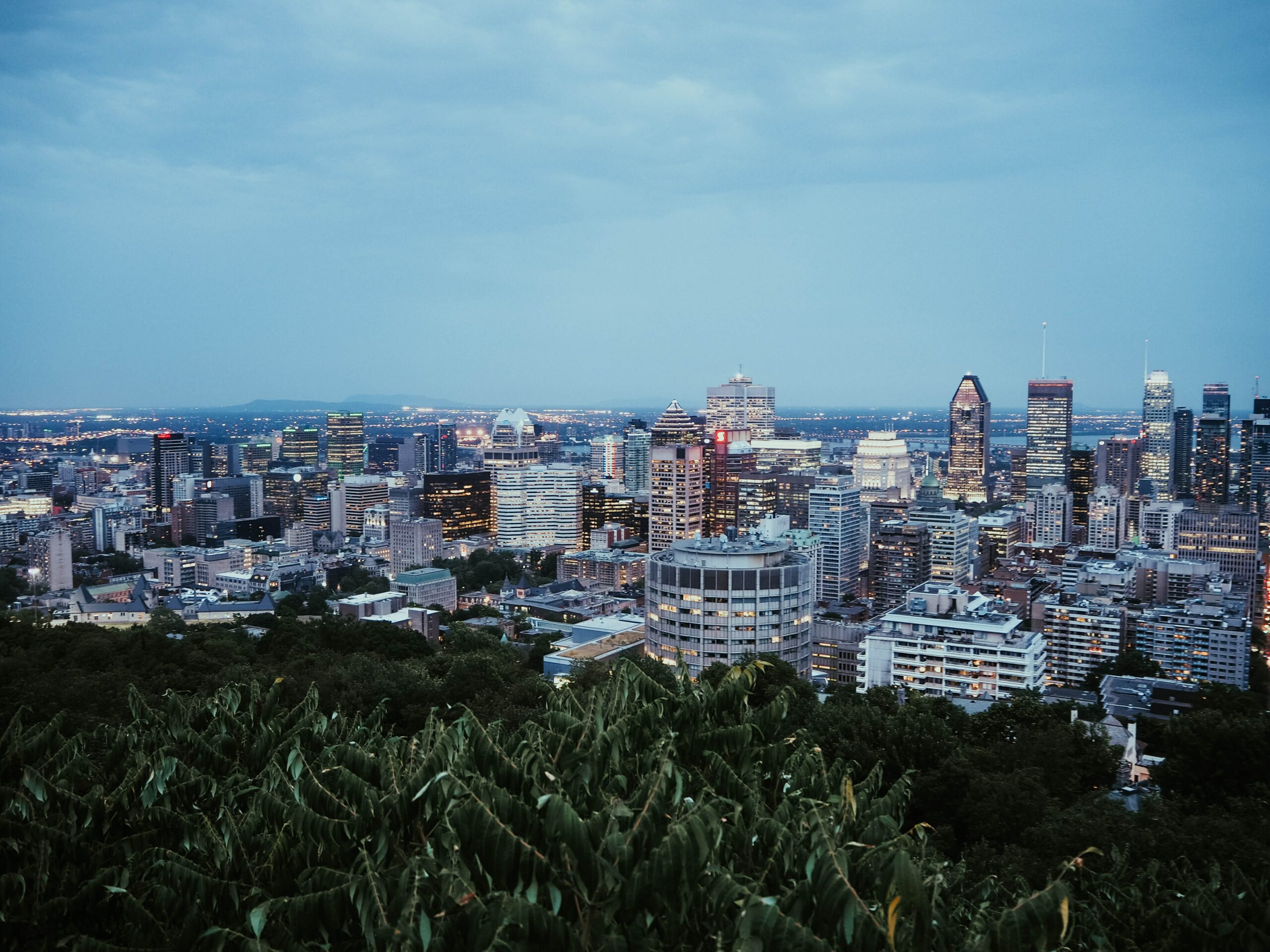 Living in Montreal, Canada offers a unique and enriching experience that is hard to find elsewhere. With its vibrant culture, thriving job market, and stunning natural beauty, it's no wonder that this city is becoming an increasingly popular destination for individuals looking to start a new chapter in their lives. In this article, we will explore the reasons why Montreal is the perfect choice for your next adventure.
Reasons why Montreal is the perfect choice for your next chapter
The Primary Language in Montreal
One of the key reasons why Montreal is an attractive destination for many is its bilingual nature. While French is the primary language spoken in the city, English is widely understood and spoken as well. This makes it easier for newcomers to adapt and find their place in the community. Whether you are fluent in French or just starting to learn, Montreal provides a welcoming environment for language growth and cultural immersion.
Moving to Montreal – What You Need to Know
Before making the move to Montreal, it's important to be prepared and informed about the practical aspects of relocating. Researching the cost of living, housing options, and transportation systems will help you plan your transition smoothly. Additionally, familiarize yourself with the weather patterns in Montreal, as the city experiences both hot summers and cold winters. Being well-prepared will ensure that your move to Montreal is hassle-free and enjoyable.
Immigrating to Montreal – The Process and Requirements
For those considering immigrating to Montreal, it's essential to understand the immigration process and requirements. Canada has a well-defined immigration system that offers various pathways for individuals seeking to make Montreal their new home. Researching the different immigration programs, such as the Express Entry system or the Quebec Skilled Worker Program, will help you determine the most suitable option for your circumstances. Working with an immigration lawyer or consultant can also provide valuable guidance throughout the application process.
Benefits of immigrating to Montreal
There are numerous benefits to immigrating to Montreal. Canada as a whole offers a high standard of living, excellent healthcare, and a strong social support system. In particular, it boasts a vibrant arts and culture scene, a diverse and inclusive community, and a relatively low crime rate. Additionally, educational institutions are renowned for their quality, making it an ideal destination for families with children. By choosing to immigrate to Montreal, you are opening doors to a brighter future and a better quality of life.
Tips for a Successful Move
Moving to a new city can be both exciting and overwhelming. To ensure a successful move to Montreal, consider the following tips:
Research the neighborhoods: Montreal is home to various neighborhoods, each with its unique character and amenities. Researching the different neighborhoods will help you find the one that best suits your lifestyle and preferences.
Connect with the community: Montreal is known for its warm and friendly residents. Engage in community activities, join local clubs or organizations, and attend events to meet new people and establish a support network.
Learn the language: While English is widely spoken, learning French will greatly enhance your experience in Montreal. Take advantage of language courses or language exchange programs to improve your language skills.
Embrace the culture: Montreal is a melting pot of cultures and traditions. Immerse yourself in the local culture by trying traditional foods, attending festivals, and exploring the city's museums and art galleries.
Stay open-minded: Moving to a new city involves adapting to a new way of life. Embrace the differences, be open to new experiences, and approach challenges with a positive attitude.
By following these tips, your move to Montreal will be smooth and rewarding.
Exploring the Neighborhoods
Montreal offers a diverse range of neighborhoods, each with its distinct charm. From the historic streets of Old Montreal to the trendy cafes and boutiques of the Plateau-Mont-Royal, there is something for everyone. The vibrant Mile End neighborhood is known for its artistic scene and multicultural atmosphere, while the family-friendly suburb of Westmount offers spacious homes and excellent schools. Whether you prefer the hustle and bustle of downtown or the tranquility of the suburbs, there will be a neighborhood that will feel like home.
Finding Accommodation
When it comes to finding accommodation in Montreal, there are plenty of options to suit every budget and lifestyle. Rental apartments, condos, and houses are available throughout the city, with rent prices varying depending on the location and amenities. Websites and real estate agents can help you navigate the rental market and find the perfect place to call home. If you are looking to buy property, Montreal's real estate market offers a range of options, from historic townhouses to modern condominiums. Working with a real estate agent will ensure that you find the right property to meet your needs.
Education and Healthcare
This city is home to world-class educational institutions, offering a wide range of programs and courses for students of all ages. From primary schools to universities, Montreal's education system is known for its high standards and innovative teaching methods. Additionally, the city boasts several renowned healthcare facilities, providing top-quality medical care to residents. Access to quality education and healthcare is an essential factor to consider when choosing a place to live, and Montreal excels in both areas.
Job Opportunities in Montreal
Montreal has a thriving job market, with opportunities in various sectors such as technology, aerospace, finance, and entertainment. The city is home to numerous multinational companies, as well as a growing startup scene. With a strong economy and a diverse range of industries, offers ample employment opportunities for individuals looking to advance their careers. Additionally, the low cost of living compared to other major cities makes Montreal an attractive destination for professionals seeking a better work-life balance.
Cultural Attractions and Activities
One of the biggest draws of living in Montreal is the city's vibrant cultural scene. From world-class museums and art galleries to music festivals and theatrical performances, there is always something happening. The city is known for its annual Jazz Festival, Just for Laughs comedy festival, and numerous multicultural celebrations. Additionally, Montreal is a food lover's paradise, with a wide range of international cuisines and local delicacies to explore. Whether you enjoy exploring the outdoors, immersing yourself in arts and culture, or indulging in culinary delights, it has something to offer everyone.
Conclusion
In conclusion, living in Montreal, Canada is an excellent choice for those seeking a new chapter in their lives. With its bilingual nature, welcoming community, and abundant opportunities, provides a vibrant and fulfilling lifestyle. From the diverse neighborhoods to the thriving job market and cultural attractions, offers a unique experience that is hard to find elsewhere. So, if you are looking for a city that combines natural beauty, cultural richness, and a high quality of life, consider making Montreal your next chapter.
Ready to start your new chapter in Montreal? Begin your journey today and discover the endless possibilities this vibrant city has to offer! Contact Canada GMC Today
Your Immigration Process Starts Here!